Basileus Welcome Letter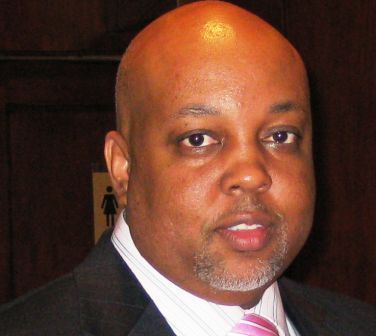 Greetings Brothers and Guests,
Welcome to the online home of Xi Phi Chapter (The Harlem Ques) of Omega Psi Phi Fraternity, Inc.  Our Chapter, which serves Harlem, N.Y. and provides support to numerous chapters in the Tri-State area, is a proud member of Corridor 5 of the Mighty Second District.  We are the home of Harlem legends such as Langston Hughes (Omega Chapter) and Count Basie (Omega Chapter).
We are committed to being leaders in our community and to actively engage the citizens of Harlem, NY. Through our numerous signature social action programs and community partnerships, the Men of Xi Phi Chapter are making transformative impact on the lives of the people in the Harlem Community.
Our signature program, The Omega Black College Tour has been a long standing program. Since the Xi Phi Black College Tour program started in 1986, we have taken over 1600 high-school students to visit 25 different historically Black colleges and universities. At Xi Phi Chapter's 90th Anniversary, we celebrated the distribution of more than $25,000 in donations to support students attending this year's Omega Black College Tour. This achievement reflects the generosity of donors and sponsors - together with the relationships we share with like-minded organizations such as the Harlem Community Development Corporation and Great Potential/ Liberty Partnerships Program.
Our GOLD Mentoring program (Gaining Opportunity Through Leadership Development) is another Xi Phi Chapter program which actively promotes a positive development system for 8th and 9th graders while instilling them with a sense of personal accountability, civic responsibility, self-worth, family values and community enrichment.
I welcome you to learn more about Omega Psi Phi Fraternity, Incorporated and Xi Phi Chapter as you travel through each section of our website. I also encourage you to visit us and join us in our community and fundraising events throughout the year. We are "Uplifting the Community Through our Actions."
For our Fraternity Brothers visiting or are new to the area, we extend a warm Omega welcome!  We invite and encourage you to come and visit and consider The Xi Phi Chapter as your new Omega home!
On behalf of the Brothers of Xi Phi, thank you for visiting our website and blessings you and your family in all of your endeavors.  Long live The Omega Psi Phi Fraternity, Inc.
Yours in Friendship,
Carl Bell
Basileus
Xi Phi Chapter
Omega Psi Phi Fraternity, Inc.
*Second District includes Chapters in New York, New Jersey, Pennsylvania, Delaware and Maryland
To learn more about Xi Phi Chapter and its diverse activities, contact the Basilelus@xiphichapter.org.