The Gold Mentoring - The Movement
Xi Phi Chapter of Omega Psi Phi Fraternity, Inc., relaunched its GOLD Mentoring Program (Gaining Opportunity through Leadership Development), at Eagle Academy for Young Men of Harlem, in Harlem New York.
GOLD provides mentoring to approximately 16 middle school-aged males who participate in a series of community-based projects as the cleaning of the Colonel Charles Young Park. The program also provides them with self-esteem, business etiquette, academic expectations, community law literacy and college planning workshops.
Brothers of Xi Phi Chapter lead the workshops and serve as trusted guides and counselors for the mentees, through the sharing of personal and professional experiences, that lead them to successful careers and leaders in their respective communities. GOLD ultimately looks to strengthen the self-esteem and confidence of the young men while grooming them into natural leaders. "Leadership is within Me"
At the end of the workshops, students participate and review the discussions before enjoying a meal from a local Harlem restaurant. Chapter members and GOLD participants conclude each session by reciting Invictus by William Ernest Henley. Additionally, each GOLD student is guaranteed a seat on the annual Omega Black College Tour.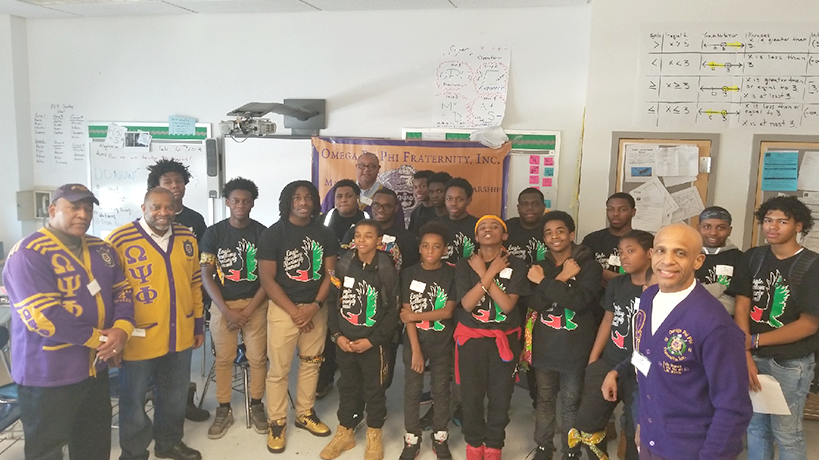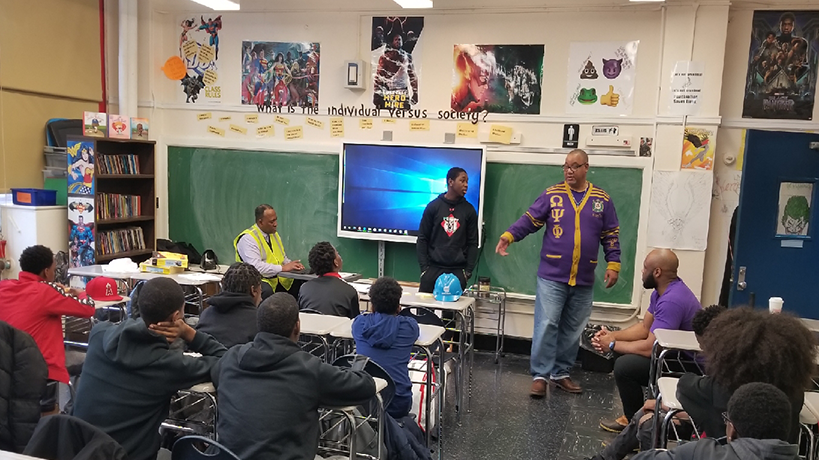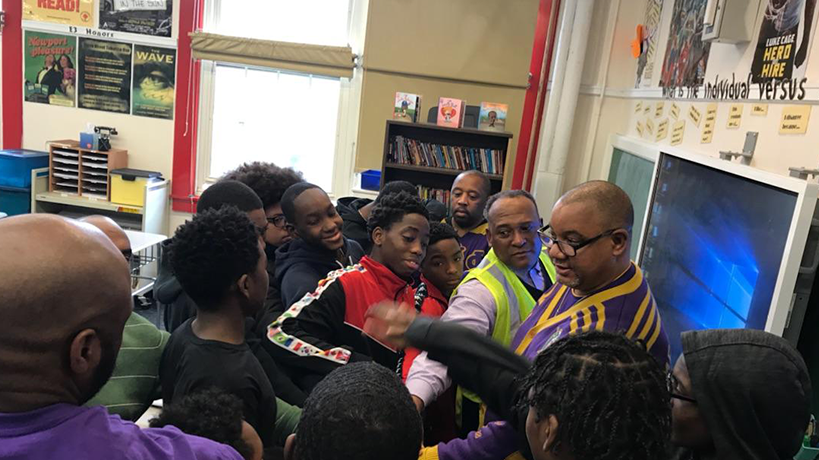 To learn more about the GOLD mentoring program and its diverse activities, contact GOLD@xiphichapter.org